PUBLISHED: March 11, 2022 By Houston Parks Board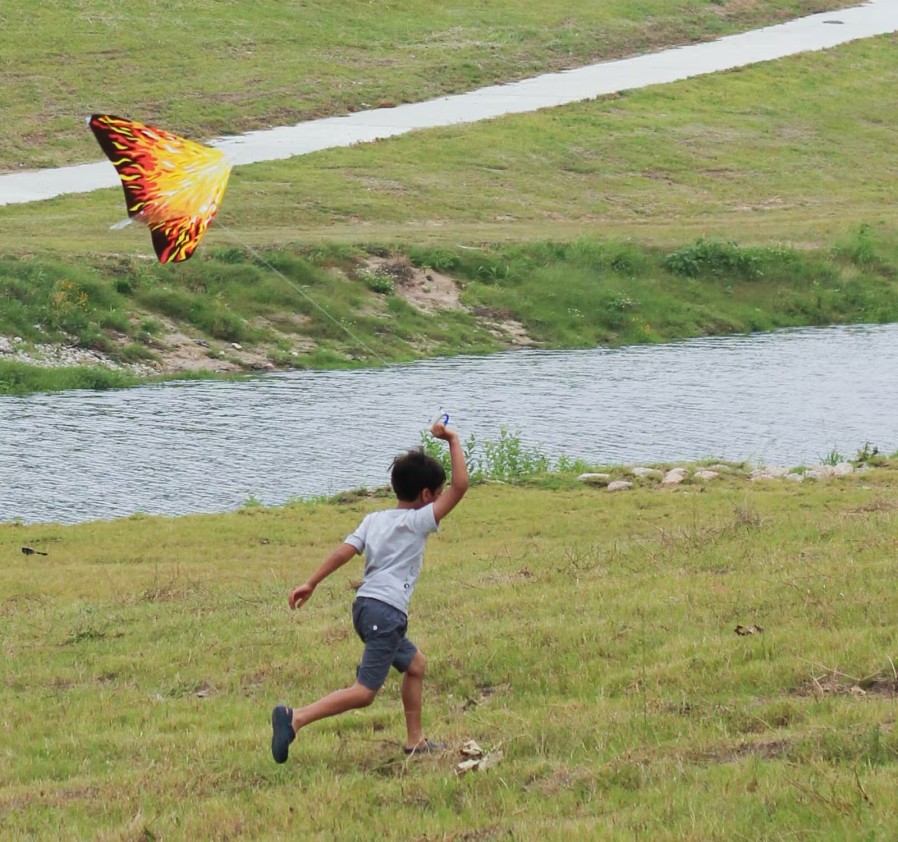 WARM WEATHER WILL BE HERE SOON, AND THE #BAYOUGREENWAYS ARE BLOOMING!
THERE IS NO BETTER TIME TO ENJOY HOUSTON'S FREE, SAFE, AND ACCESSIBLE PARKS AND TRAILS.
FLY A KITE, HAVE A PICNIC, FEEL THE SUNSHINE ON YOUR FACE, AND EXPERIENCE ALL THE #BAYOUGREENWAYS HAVE TO OFFER THIS SPRING BREAK.
---
TAKE A FAMILY RIDE ALONG WHITE OAK BAYOU GREENWAY
Pack a picnic, hit up Donovan Park, the Heights Hike and Bike Trail, Stude Park, and an incredible downtown view.
Total Trip Length: 3-4 miles round trip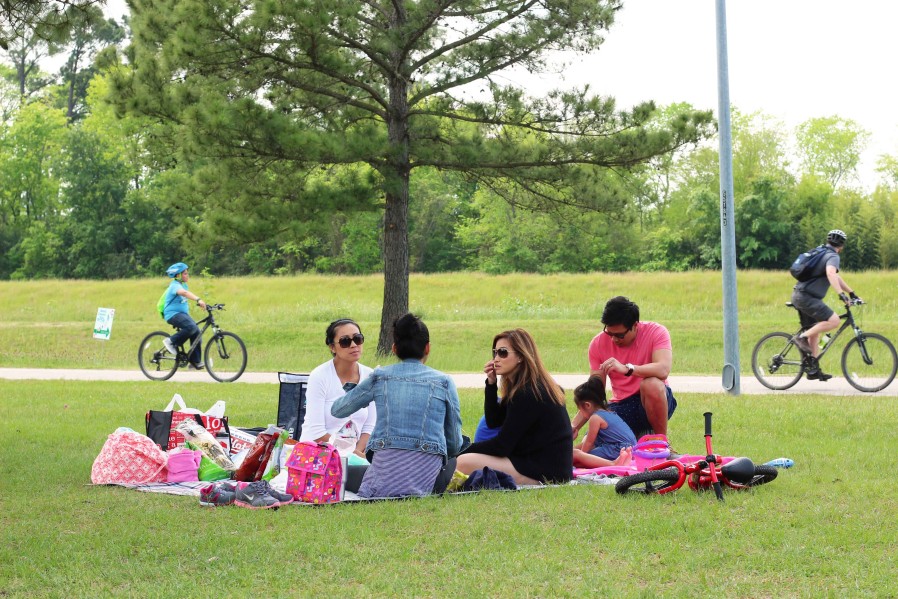 STARTING IN NORTHWEST HARRIS COUNTY, WHITE OAK BAYOU TRAVELS SOUTHEAST TO HISTORIC ALLEN'S LANDING WHERE IT JOINS BUFFALO BAYOU.
With over 17 miles of public greenspace and hike-and-bike trails within city limits, White Oak Bayou Greenway includes Watonga Parkway Park (home to one of Houston's largest bat roosts), T.C. Jester Park, Stude Park, White Oak Park, and Hogg Park. In 2018, a hike-and-bike trail connecting White Oak and Buffalo Bayou at the foot of University of Houston-Downtown was completed as part of the "Houston Regional Bike/Ped Connections to Transit" project, funded by the US Department of Transportation. The trail connects Houstonians to the downtown area, transit centers, and recreational spaces. The White Oak Bayou Greenway trail also intersects with the Houston Heights Hike and Bike Trail three times, passing through the historic Heights and Woodland Heights communities.

Don't forget to take a #ParksByYou selfie at Confluence, the latest Bayou Greenways mural by artist Jane Kim of Ink Dwell studio, at the convergence of Buffalo and White Oak Bayous. Parking and directions can be found here.
---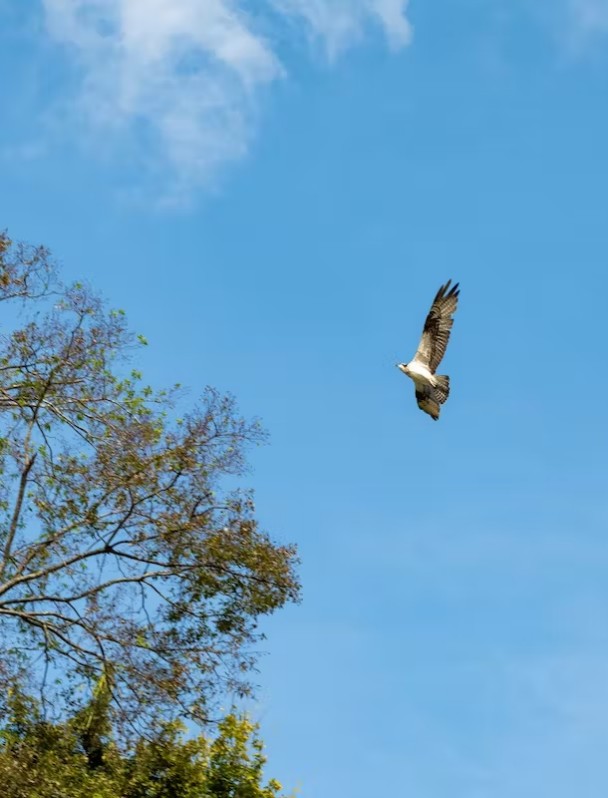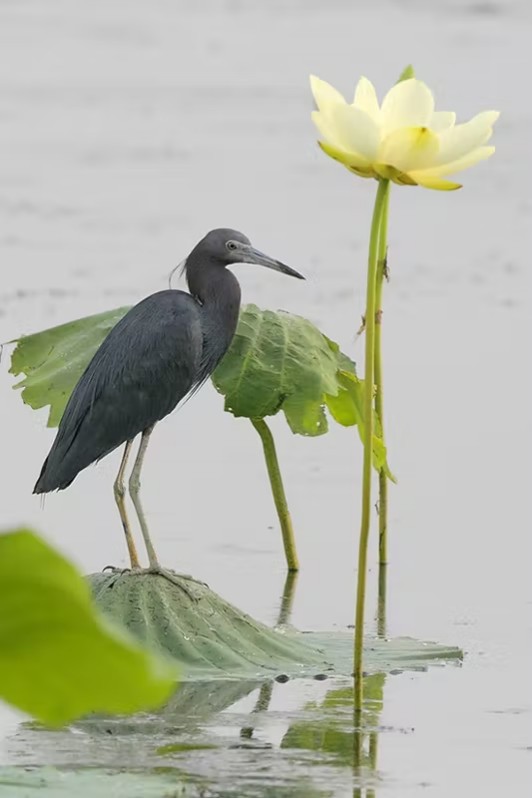 DISCOVER HOUSTON'S WILDLIFE
The parks and trails along our bayous are places for us to connect and explore, but they're also essential ecosystems with plant and animal species that call Houston home or migrate through the region.
BAYOU GREENWAYS SEEKS TO PROTECT THE HEALTH OF OUR HABITATS WHILE IMPROVING THE BEAUTY OF OUR BAYOUS.
SHARE THE WILDLIFE YOU DISCOVER (POLLINATORS, ALLIGATORS, HERONS, BATS, AND HAWKS ALL COUNT!) BY POSTING A PICTURE ON SOCIAL MEDIA TAGGING #PARKSBYYOU.
---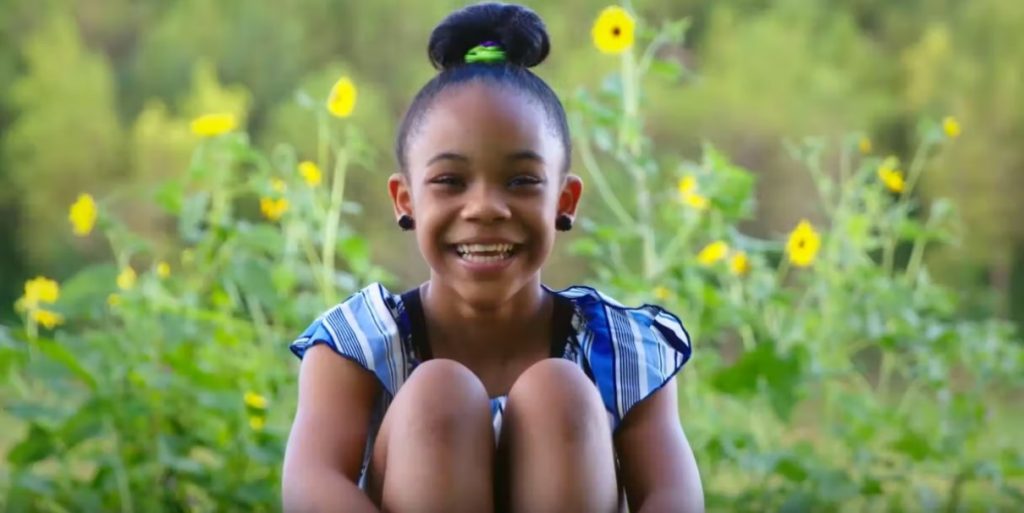 PLAY ALONG HUNTING AND BRAYS BAYOU GREENWAYS USING INTERACTIVE SMARTPHONE TECHNOLOGY
Agents of Discovery is an augmented reality app that gets you active and engaged in learning about the world around you. Become a top-secret Agent, dedicated to solving mysteries and learning more about the environment and nature around you.
Download the app BEFORE heading out to the #BayouGreenways this Spring Break. Once it has been downloaded, the game does not require any data or WiFi to run, indoors or outdoors!
A text-to-speech feature reads out all the text on screen audibly to players, a helpful tool for those still learning to read. When enabled from the in-app settings, this feature automatically starts reading out the text on screen during Missions.
Missions are available in English and Spanish.
The interface is designed to be high-contrast so visual elements are distinct and easy to identify.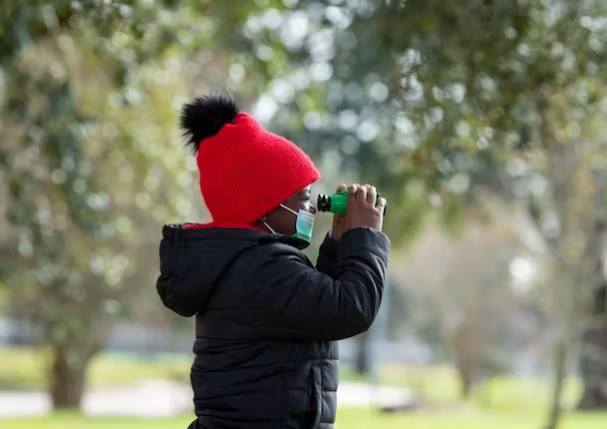 Herman Brown Park, 11623 Lafferty Oaks St., Houston, TX 77013
Discover a new Bayou Greenway connection just south of Herman Brown Park and the 2.2 mile trail at Autumnwood Drive Gateway. Agents of Discovery players will learn about the benefits of wetlands and why native plants are so important to this area. You'll also get a chance to see the soccer fields and fishing pond.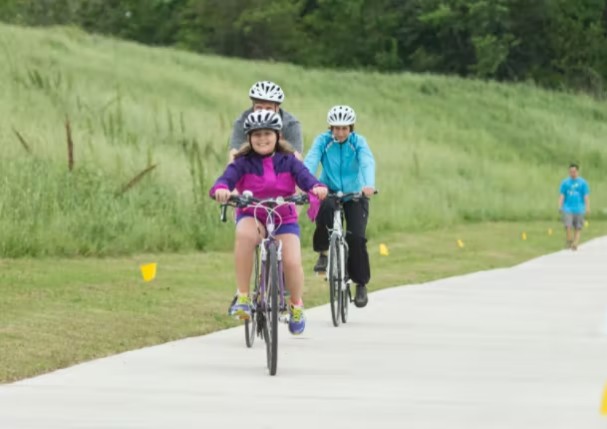 Forest Hill Blvd, 7206 Dallas St., Houston, TX 77011
On this mission, you'll investigate a new prairie and conservation site along Brays Bayou Greenway. Learn why native plants are important and what function they play in an urban environment like this one. Once you finish the 6 questions within the mission, you'll unlock a special snapchat filter!
---
RUN, STROLL, OR ROLL ALONG SIMS BAYOU GREENWAY
Grab the whole family and visit Milby Park, Houston Botanic Garden, and Glenbrook Park on this trip.
Total Trip Length: 3.4 miles/3.8 miles round trip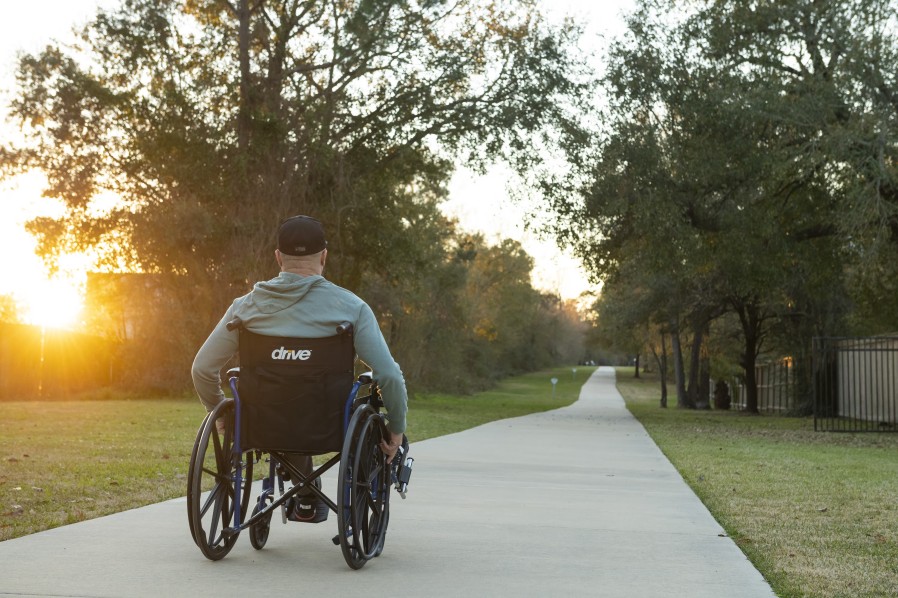 Beginning in Southwest Houston, Sims Bayou extends East near Hobby Airport toward the Ship Channel. You'll find ten-foot wide concrete hike-and-bike trails, seating plazas, and landscaping along Sims Bayou Greenway, connecting residents to nearby parks and community resources.
PARKING AND TRAIL ACCESS
Parking is available in the parks along the trail (from east to west):
---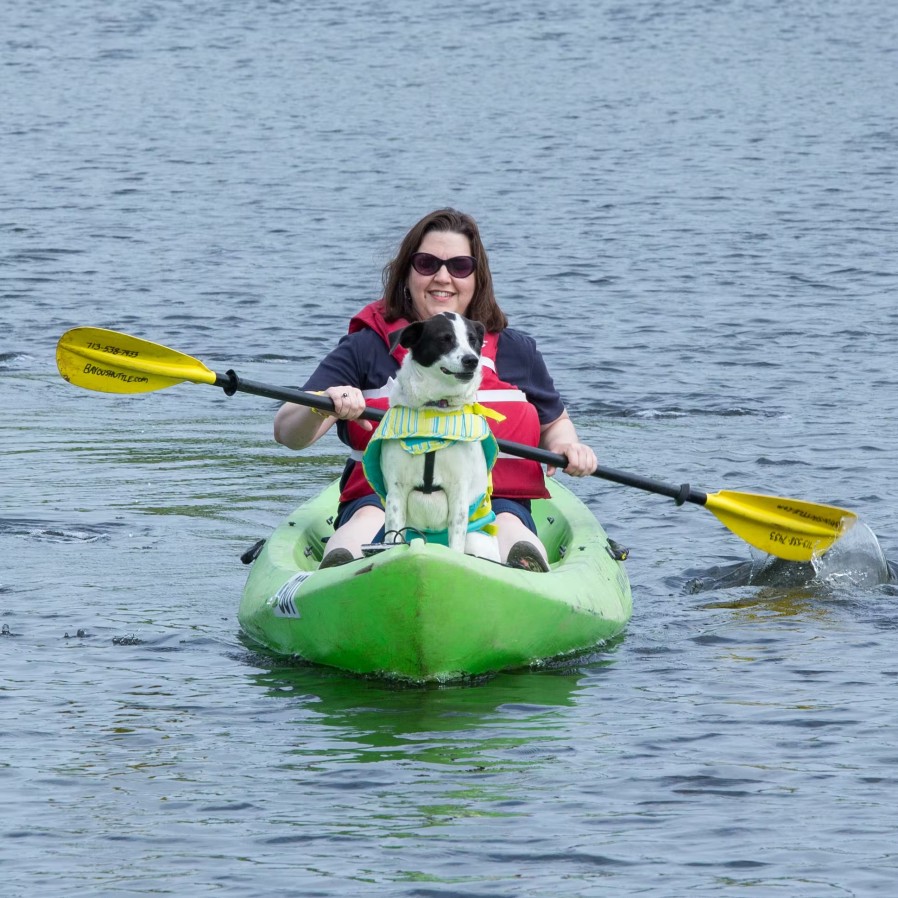 Paddling Trail Access Points
Park along the street at Briar Bend Park before starting at the picnic area and portaging to an established canoe/kayak launch trail on the banks of Buffalo Bayou.
Starting at Terry Hershey Park, access Buffalo Bayou at Mayde Creek from Memorial Mews where there is on-street parking and short hike across the grass to the stream bank.
Access the Thomas Bell Foster Park boat launch from a parking lot that is open 24/7. The public is welcome to carry boats and supplies a short distance to the banks of Greens Bayou.
---
Houston Parks Board is sharing how Houstonians have made this city—and their parks—all their own. With your help, we're building a digital map of bayou experiences—through the eyes and experiences of Houstonians. We're showcasing your trips and sharing them on our website for others to read, share, and act on.
Houston Parks Board is proud to share the experiences of individuals in neighborhoods across our city. These are #ParksByYou.
Houston Parks Board is a nonprofit that works to connect all Houstonians through equitable access to greenspaces. Learn more on our website or connect with us on Twitter, Facebook, Instagram, and LinkedIn.