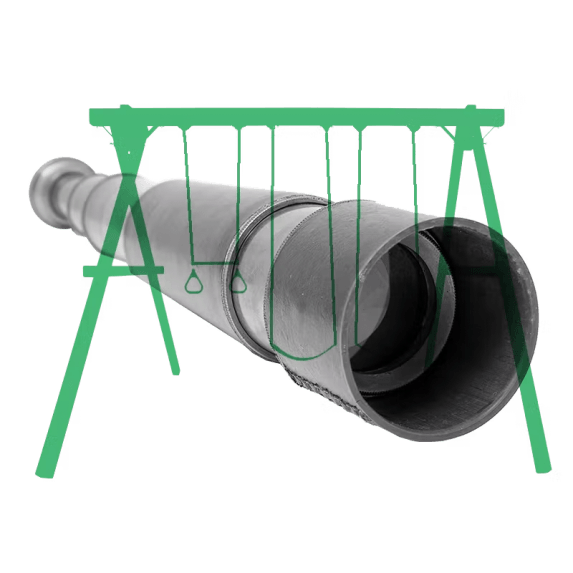 VISION STATEMENT
Thriving parks and communities for everyone forever.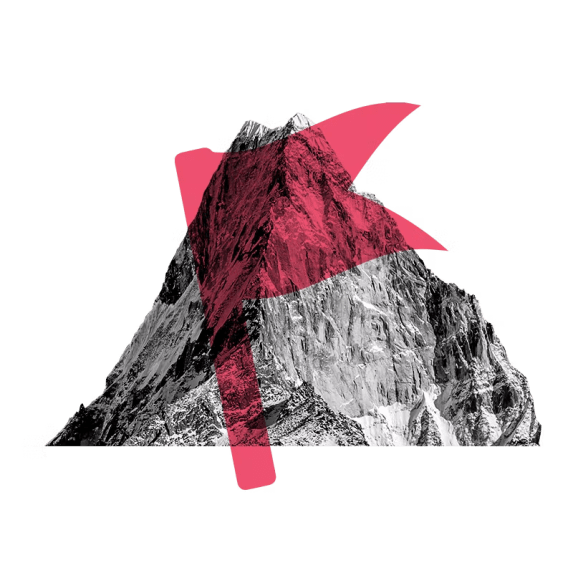 MISSION STATEMENT
Houston Parks Board creates, improves, protects, and advocates for parks for everyone.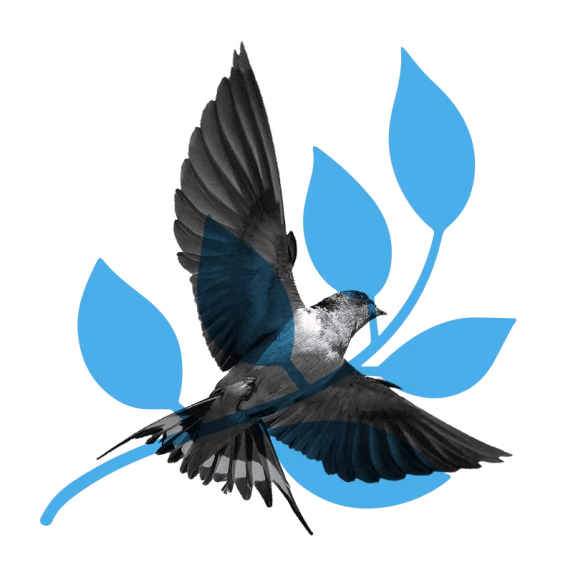 STRATEGIC PRIORITIES
We are wholeheartedly devoted to creating and enhancing parks, engaging neighborhoods and communities, inspiring people to value parks, and sustaining our operations so we can continue to serve.
BAYOU GREENWAYS 2020 INVESTING IN OUR FUTURE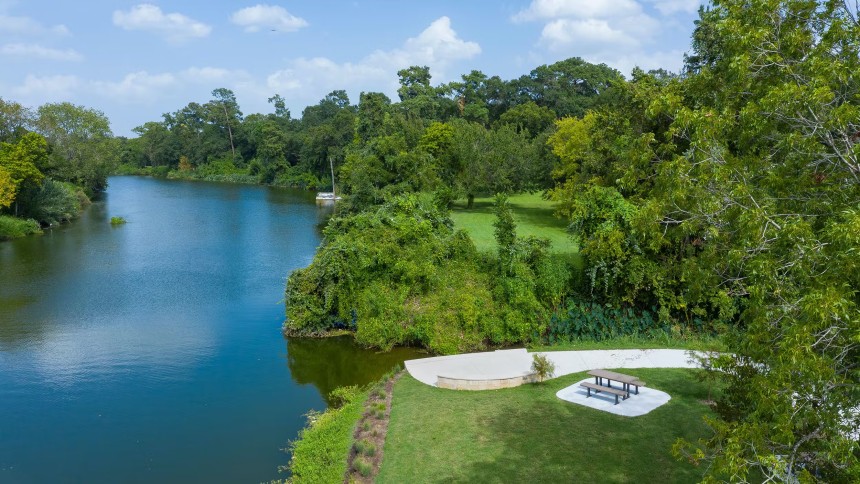 Early on, we set out to create 150 miles of connected bayou parks and trails, giving all Houstonians access to the greenspace they deserve. We are already the most racially, ethnically, and culturally diverse city in the country. Through Bayou Greenways, we are not only connecting our diverse communities with parks and trails, but we are also connecting the people of Houston to nature and to one another in a way that has never before been possible.
Thanks in great part to the generosity and support from public and private entities, including an historic contribution from Kinder Foundation, Bayou Greenways will transform the landscape of nine Houston waterways and revitalize our communities through a new connected parks and trail system.
A STRATEGY FOR CONSERVATION AND MAINTENANCE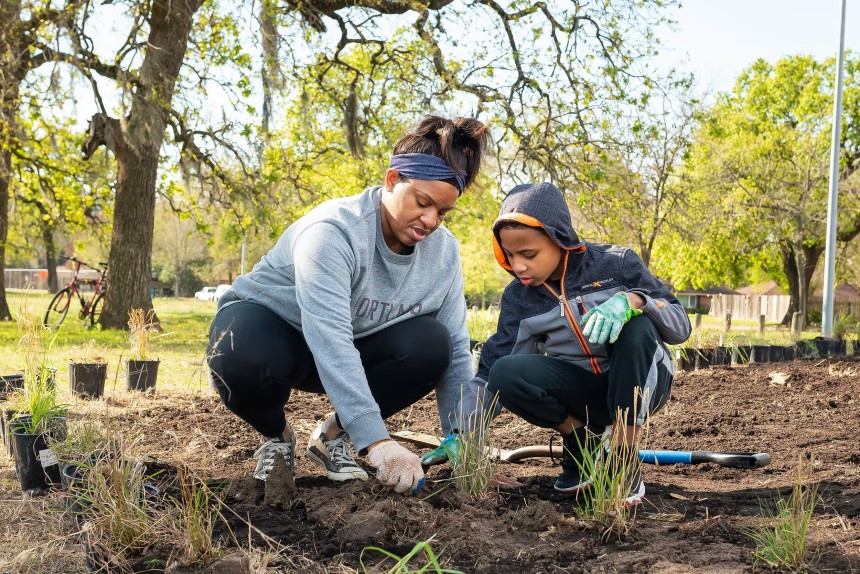 Houston Parks Board is committed to not only creating beautiful greenspaces, but also to making sure our parks and trails preserve and enhance our region's diverse habitats. That is why we hired two additional conservation staff this year to help expand our efforts to restore prairies, wetlands, and forests.
We know that when we establish new natural areas, we must always take a close look at soils, drainage, and erosion. We must follow the best techniques for planting and draw on best practices in managing invasive vegetation. When we begin developing a new area, we consider the impact on wildlife and trail users, and then implement solutions that can include prairie restoration, reforestation, riparian planting, treatment and monitoring, and planting drought-resistant native plants.
HABITAT CONSERVATION
There are nine major bayous within the Bayou Greenways system, each residing in a unique ecosystem featuring native flora and fauna. The Houston Parks Board Conservation Program focuses on three primary habitats of interest: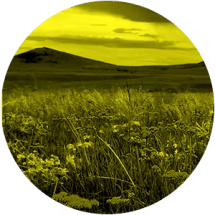 PRAIRIES
Prairies feature native grasses with wildflowers and shrubs, and contain few to no trees.
Prairie restoration: We assessed our 300 prairie plots and developed a strategy for rehabilitation and maintenance.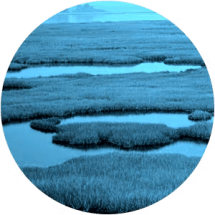 WETLANDS
Wetlands are characterized by the presence of water and water-loving vegetation.
Wetland restoration: We continued efforts to improve several wetlands along Greens Bayou through invasive vegetation management and native plantings.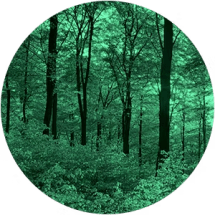 FORESTS
Forests are covered with trees and feature a closed or nearly closed canopy along with various understory species that have adapted to these specific light conditions.
Reforestation: We completed an assessment of over 25,000 trees on the Bayou Greenways system and prioritized removal or pruning of 2,600 dead/diseased trees. In addition, we planted hundreds of new trees.
---
STEWARDSHIP
When community members turn out to help improve our parks and trails, they make it possible for us to make an even greater impact. Our volunteers are essential to expanding conservation efforts and growing public awareness of the necessity of ecological care. We are extremely grateful for the support we receive from local community groups, corporations, academic institutions, public agencies, nature enthusiasts, and user groups.
We would especially like to acknowledge the Houston Parks Board's Green Team (our conservation volunteers), Rising Leaders (our young professionals), and other organizations that work with us regularly on our parks and trails: Student Conservation Association, generously funded by Kinder Foundation; Texas Conservation Corps; Houston Audubon; Garden Club of Houston; Houston Zoo.

---
MAINTENANCE
Maintenance is essential to ensuring that our parks and trails remain safe and beautiful for everyone to enjoy. Through our partnership with Houston Parks and Recreation Department and in collaboration with other agencies, we have established a high and sustainable standard for daily maintenance that also provides for capital replacement and ensures the long-term stewardship of the resources entrusted to our care.
Our maintenance standard was developed with strategic input from Kinder Foundation and is now a critical component of our work. The capital replacement reserve covers resources such as trails and bridges, railings, retaining walls, lights, benches, trash receptacles, drinking fountains, signs, and parking areas. This plan also accounts for contingencies such as cleanup after major floods or unexpected repairs. Ultimately, it allows us to make good on our intent to provide all of Houston's neighborhoods with access to high quality park spaces and trails—and take care of them.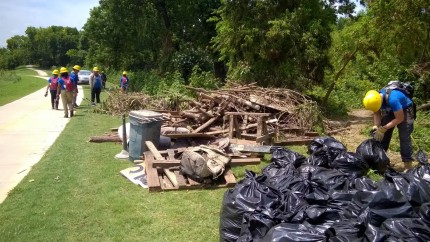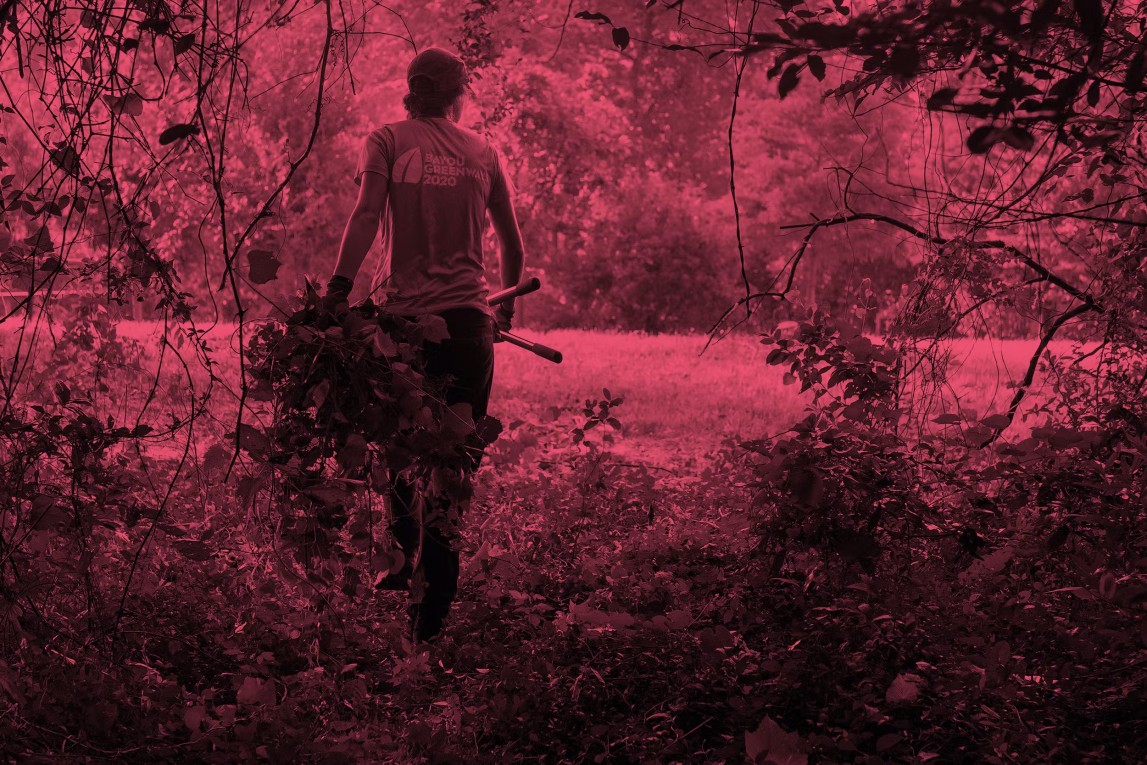 LITTER AND DEBRIS REMOVAL 2014-2020
2,568
acres currently maintained
16,492
cubic yards of litter
6,799
cubic yards of heavy debris
1,553
dump truck loads of combined litter and debris
935
dump truck loads of "floatable" litter collected
96
miles of trails maintained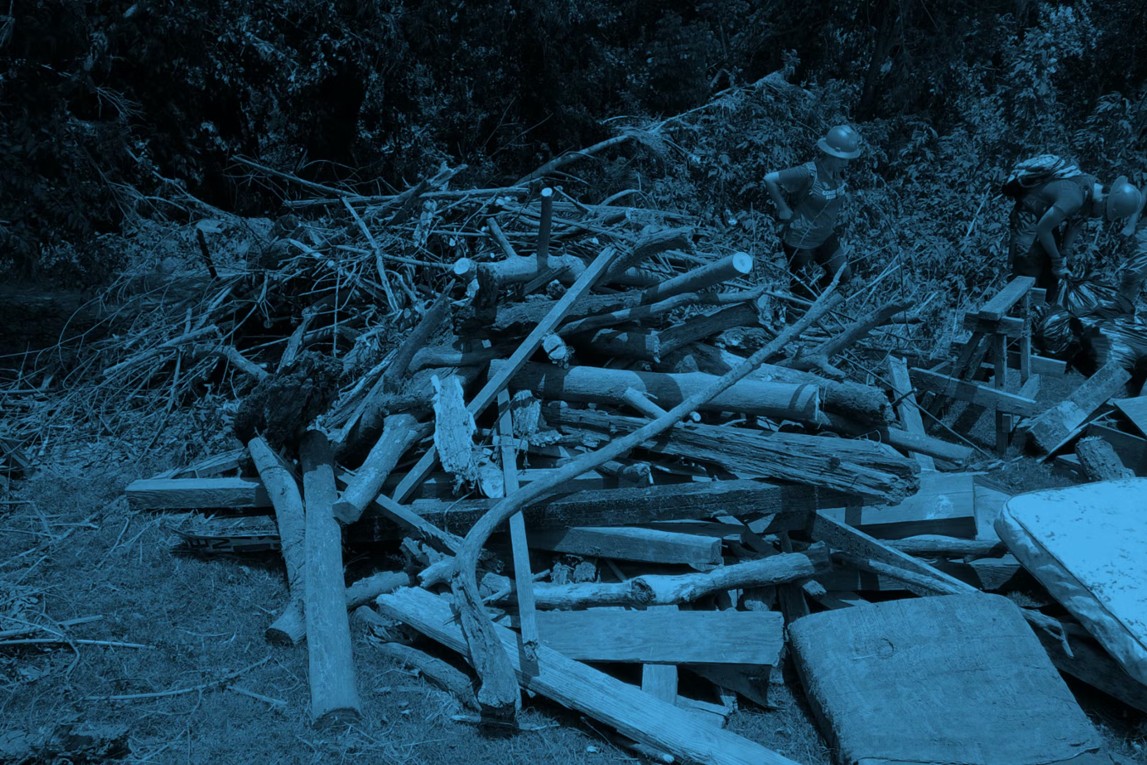 FLOOD CLEAN UP 2014-2020
51
flood events, including 5 major flood events
2,880
dump truck loads of silt and debris removed
43,202
cubic yards of silt and debris removed
AMENITY MAINTENANCE 2014-2020
122
recycling receptacles
12
bicycle fixit stations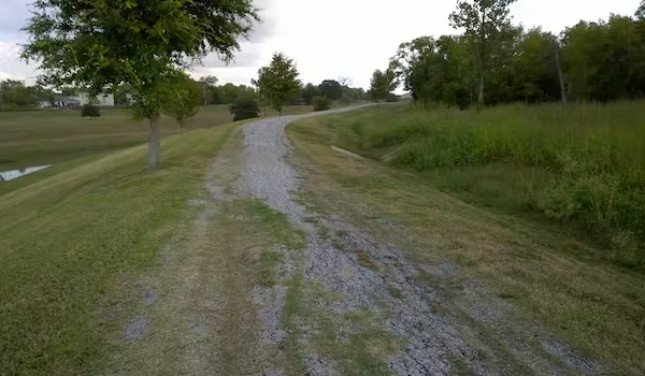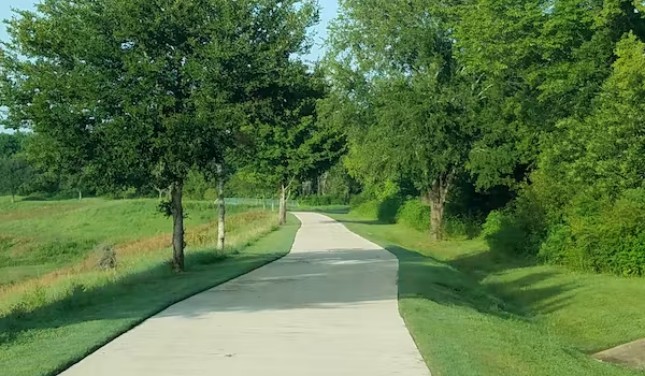 ---
BUILDING PATHWAYS TO EQUITY
Parks and trails can have a monumental impact on neighborhoods and communities, providing access to healthful lifestyles, transportation, and spaces to gather. Through Mayor Turner's 50/50 Park Partners initiative, we have joined a coalition of Park Partners, Greater Houston Partnership, and Houston Parks and Recreation Department in mobilizing 50 businesses to participate in improving 50 neighborhood parks through financial contributions, ideas, volunteers, and in-kind support.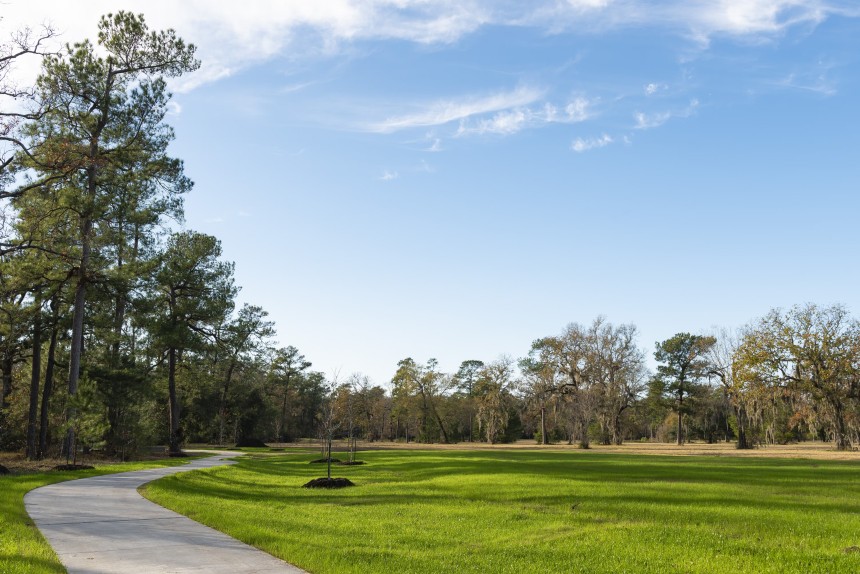 If we are to advance equity, we must create more effective ways for people to have a stronger voice in what they want for the neighborhoods where they live. This is why we are exploring new ways to bring communities to the table for a deeper partnership when we plan improvements together, and to help them forge long-term relationships that will sustain their businesses, communities, and parks, reinvigorating under-resourced public spaces.
Houston Parks Board has also developed relationships with national organizations that share our commitment to remaking existing infrastructure into multi-functional spaces that connect across geographic and cultural perspectives. As a proud member of the High Line Network, we are able to share our experience as we bring our vision of Bayou Greenways 2020 to life, and to learn from other members so that we can do our work even better and for great impact.
To ensure that we maintain our mission-driven and strategic focus on equity, we launched an equity task force to guide our work going forward. The task force is creating guidelines to align all of our work with our guiding principle of equity in practical, actionable ways.
---
BEYOND THE BAYOUS EXTENDING OUR WORK THROUGHOUT GREATER HOUSTON
To build a truly comprehensive open space network—one that will help build more Complete Communities throughout Houston—greenways and parks must be expanded into areas of Houston that are not close to a bayou. Realizing how Bayou Greenways has already shaped Houston and seeing the potential for expanding that model, the Houston Endowment funded a study by Houston Parks Board to explore parks and open space connections beyond Bayou Greenways. Beyond the Bayous goes into great depth to identify opportunities to expand equitable distribution of park land; to connect people and communities to parks, jobs, and each other; and to work with our natural resources for parks and flood protection (increasingly critical for Houston's resiliency).
As part of this strategy, Houston Parks Board is working with our partners to explore the creation of high-performance, multi-benefit "floodable" parks that can take on water during extreme weather events and return to their usual use as parks when floods recede. We are enthusiastic about this concept because it allows property to be used for multiple uses: flood control and park space. This allows us to further stretch our resources and enhance neighborhoods in ways that will benefit millions of Houstonians. Our planning work this past year with the City of Houston, Harris County Flood Control, and Harris County Precinct One on the Hill at Sims and the Inwood Detention Recreation Project helped develop a collaborative approach to two exciting pilot projects in this area.
With the goals of equity, access, and natural resources in mind, Beyond the Bayous combines these tactics:
Fostering collaboration between public agencies, utilities, private development, and non-profit organizations to maximize use of available land and financial resources to expand the public realm.
Reinvesting in existing parks by upgrading recreational opportunities while enhancing the natural landscape experience.
Pursuing open space and connectivity by identifying opportunities to more fully establish parks and open space connections as critical to the region's infrastructure system.
Thanks to Houston Endowment's investment, our Beyond the Bayous work has already generated over $18 million in new public investment toward an interconnected system of parks and open space. These projects include:
Completing the first CenterPoint easement regional connector trail.
Constructing Phase 1 of the Spring Branch Trail for the Spring Branch Management District. This 2.4-mile segment will expand to eleven miles of total trail connecting Addicks Reservoir to the White Oak Bayou Greenway.
Completing a planning study for a 3-mile trail along a CenterPoint easement which is now part of the design for the first phase of a Sharpstown Trail, which will eventually expand to connect the Westchase Trail to the Brays Bayou Greenway.
These projects build on the early work of Beyond the Bayous with TIRZ 8 that contributed to both the Sims Bayou Greenway and created neighborhood connections, as well as our three Complete Communities studies that focused on park action plans and connectivity. These projects provide a strong foundation for our future work, and the priorities they represent—equity, connectivity, and ecology—have become the guiding principles for Houston Parks Board.
---
ABOUT RISING LEADERS
Rising Leaders is a group of passionate and enthusiastic individuals actively supporting our mission. They serve as critical connection points between Houston Parks Board and the communities whose lives are impacted by parks and trails. With three areas of focus— outreach, community engagement, and development—Rising Leaders host events, volunteer to conserve our natural spaces, and get the word out about key initiatives throughout the year.
---
WHERE WE'RE GOING NEXT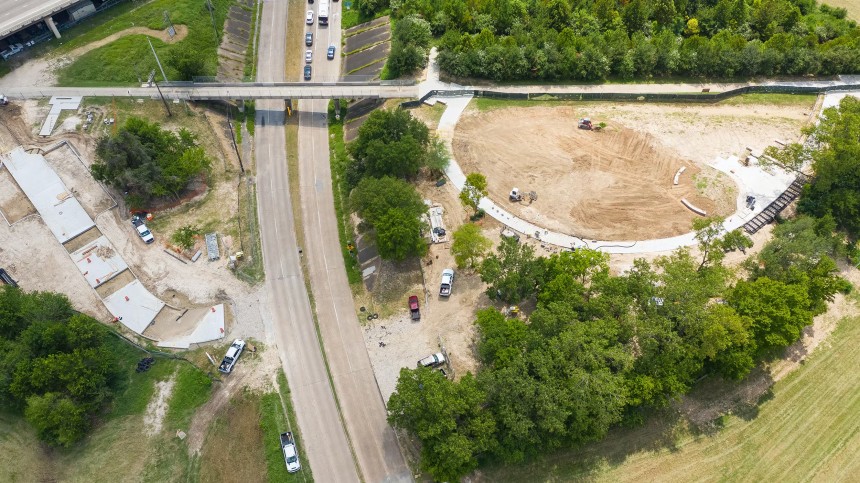 As Bayou Greenways 2020 nears its completion, residents of our sprawling city will have unprecedented access to parks and trails that will shape the lives of their families and communities. These greenspaces will enhance our quality of life and allow us to connect with one another in ways that cannot be fully quantified.
Through this ambitious, collective effort, we will also continue to implement our vision of equity by advancing initiatives that create connections for people from every community. The people of Houston will inform our decisions. Families and communities will be our priority as we grow our impact.
We are delighted to announce that Houston Parks Board will soon introduce Bayou Greenways Park to the city as a welcoming place in the center of the system.
All of our work is designed to benefit the communities we serve. As we look toward 2021, we sincerely hope that you find whatever means the most to you in Houston's parks and greenways. A place to get on your bike. To walk with a friend or by yourself. To see your neighbors. To play with your children and grandchildren. To sit and look at the clouds. To take a deep breath.
To get closer to what matters.