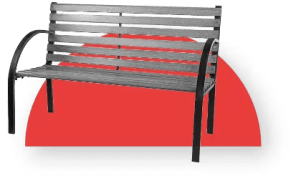 Mission
Houston Parks Board creates, improves, protects, and advocates for parks for everyone.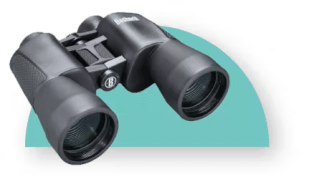 Vision
Thriving parks and communities for
everyone forever.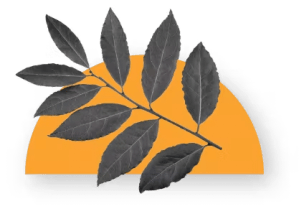 Strategic Priorities
We are wholeheartedly devoted to creating and enhancing parks, engaging neighborhoods and communities, inspiring people to value parks, and sustaining our operations so we can continue to serve.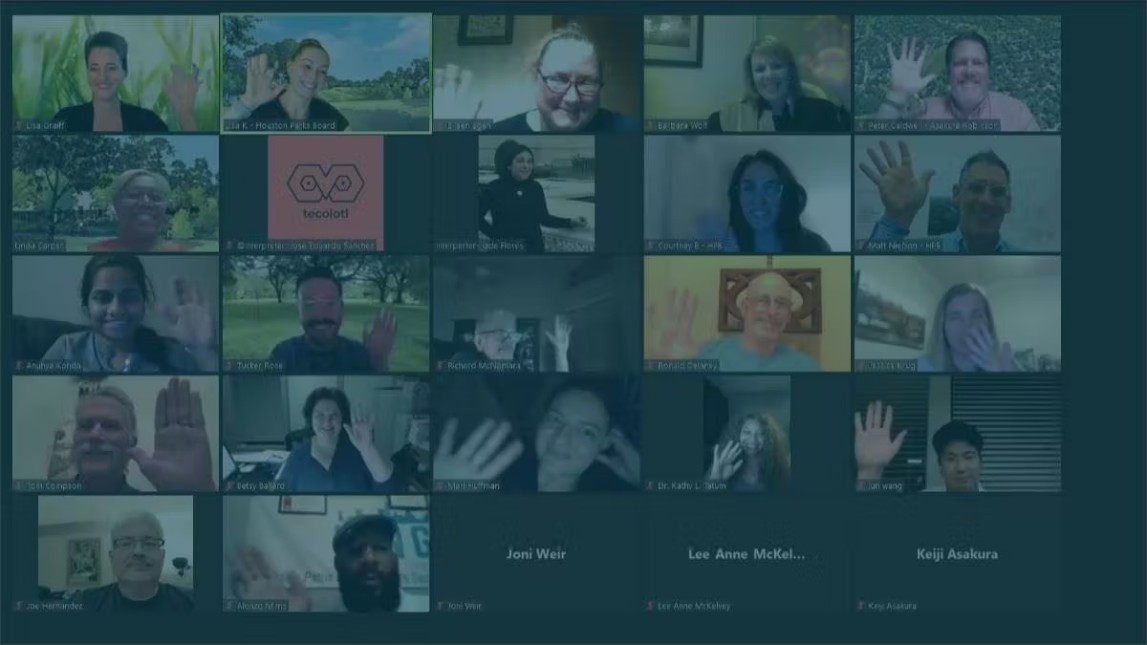 Connecting With Neighbors
Community engagement and outreach are strategic priorities and at the heart of everything we do. While gathering in-person was difficult due to the global pandemic, Houstonians have felt a wonderful connection to one another as we collectively turned to our parks and trails during months of social isolation. This has brought us closer in spirit as we simply get outdoors and connect with nature.
At the same time, our outreach and community engagement has not slowed down. Through virtual community meetings, speaking engagements, and online outreach activities, Houston Parks Board was able to reach over 3,000 people where they were – online.
Stay on top of Houston Parks Board events and programming by signing up for our monthly newsletters here.
Healthy Outdoor Communities
In 2019, Houston Parks Board was recognized as a Communities of Care grantee, a grant program of the Hogg Foundation for Mental Health, which supports the Healthy Outdoor Communities (HOC) initiative. HOC is a collaborative approach to improve mental well-being and combat health disparities in areas of need in Houston. Over the course of five years, Houston Parks Board is working with Nature and Eclectic Outdoors, Texas A&M School of Public Health, local outdoor and health nonprofits, and community members in Acres Homes and Third Ward.
We applaud the project awardees on the first round of funding for community-based, small projects.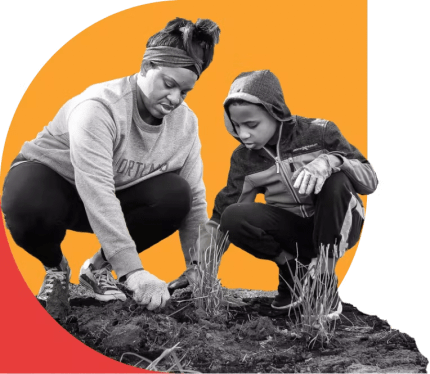 Stewardship
When community members turn out to help improve our parks and trails, they make it possible for us to make an even greater impact. Our volunteers are essential to expanding Houston Parks Board's conservation efforts and growing awareness of the necessity of ecosystem health. We are grateful for the support we receive from local community groups, corporations, academic institutions, public agencies, nature enthusiasts, and user groups.
We would especially like to acknowledge organizations that regularly work with us on our parks and trails: Student Conservation Association, generously funded by Kinder Foundation; Texas Conservation Corps; Houston Audubon; Garden Club of Houston; Houston Parks Department Natural Resources team.
Volunteer Program
Our parks belong to all of us, and with our newly launched online volunteer platform, volunteering with Houston Parks Board has never been easier. When you volunteer, everything you do—small or large—matters. It moves us closer to a Houston where everyone can enjoy access to greenspaces and live healthier, happier lives. Whether you can help every month or just an afternoon, there are so many ways to share your skills and talents.
Together, we can help create thriving parks and communities for everyone.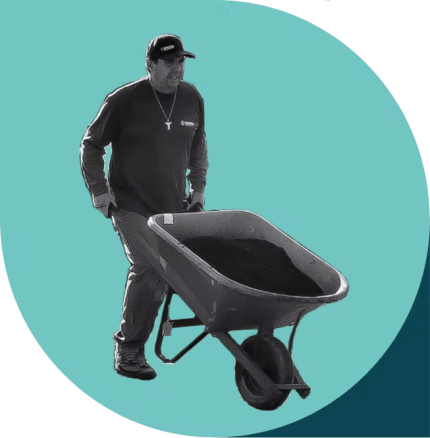 Conservation & Maintenance
Houston Parks Board is committed to not only creating beautiful green spaces, but also to making sure our parks and trails preserve and enhance our region's diverse habitats. That is why more than a third of our annual budget is dedicated to conserving and maintaining greenspace and trails. This includes habitat restoration, planting wildflowers and native grass seeds, regular mowing of green space, clearing litter and debris, graffiti abatement, and flood cleanup.
Habitat Conservation
Prairies
Prairies feature native grasses with wildflowers and shrubs, and contain few to no trees.
Prairie restoration: We assessed our 300 prairie plots and developed a strategy for rehabilitation and maintenance.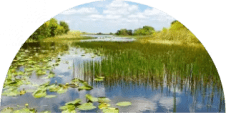 Wetlands
Wetlands are characterized by the presence of water and water-loving vegetation.
Wetland restoration: We improved wetlands along Greens Bayou with invasive vegetation management and plantings.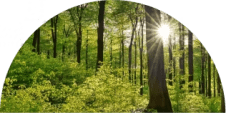 Forests
Forests are covered with trees along with various understory species.
Reforestation: We completed an assessment of over 25,000 trees on the Bayou Greenways system. Maintenance Coverage
2014-2021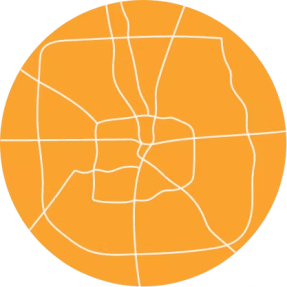 2,800
ACRES CURRENTLY MAINTAINED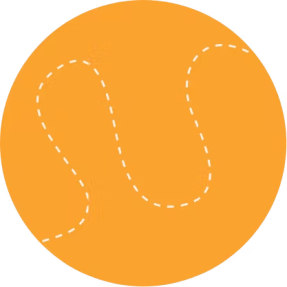 100+
MILES OF TRAILS

"Some may think of Houston as just a large concrete-filled city with very few walkable areas, but that is simply not the case. We have an abundance of wonderful parks and greenways where Houstonians can go for a run, walk, or bike ride."
Roxanne Almaraz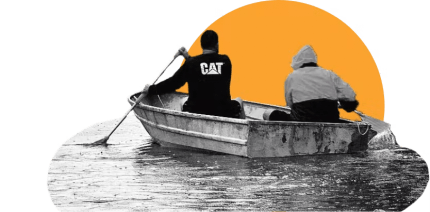 $3 MILLION
SPENT TO RESTORE GREENWAYS AFTER MAJOR STORM EVENTS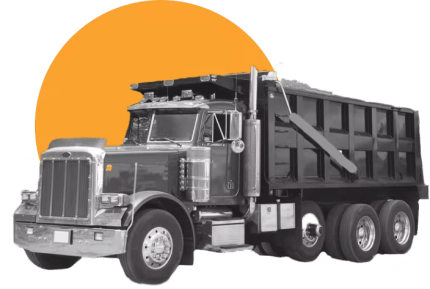 2,023
DUMP TRUCK LOADS OF SILT AND FLOOD DEBRIS REMOVED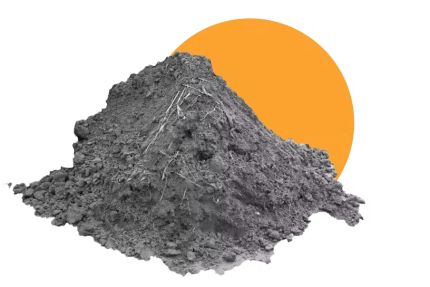 3,000
DUMP TRUCK LOADS OF SILT AND FLOOD DEBRIS REMOVED
CREATING WETLANDS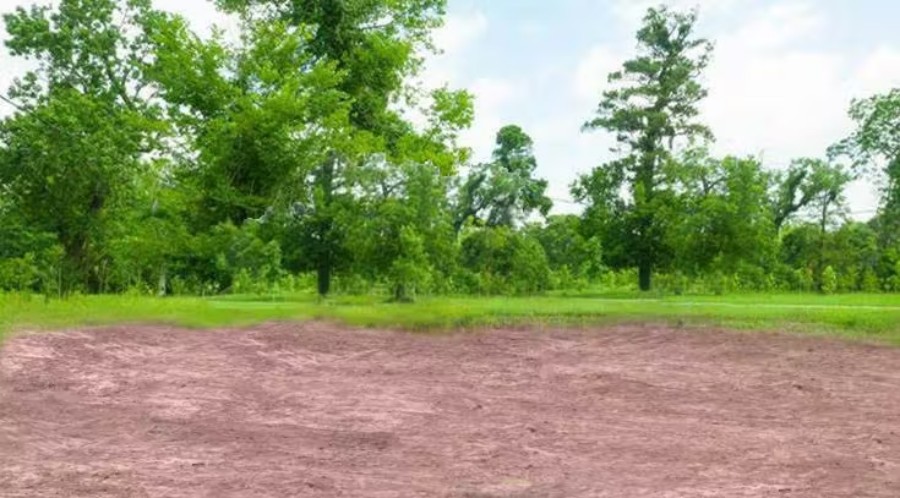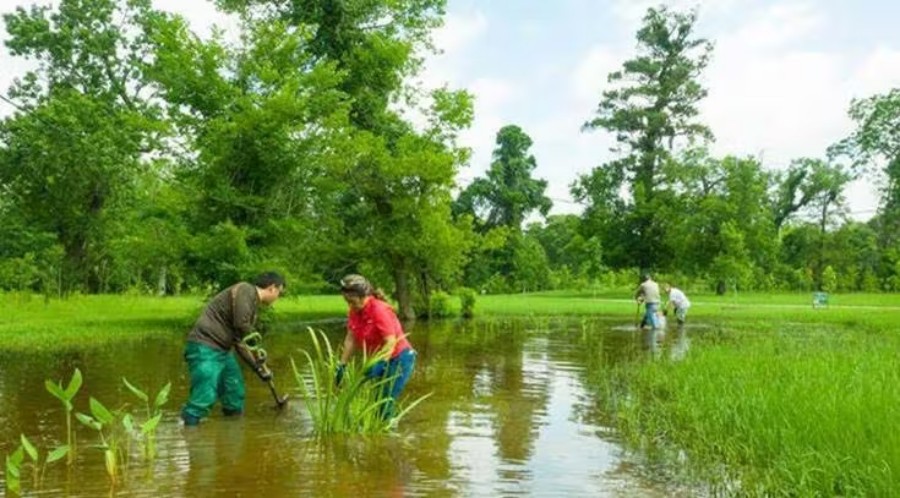 Taking advantage of the natural sloping land, Houston Parks Board created a wetland at Thomas Bell Foster Park to capture storm water and provide habitat for dragonflies and small wading birds. A small amount of excavation coupled with the removal of sod created the basin into which volunteers planted hundreds of native wetland plants. While the vegetation may be sparse initially, we anticipate the wetland to be fully vegetated by Fall 2022, requiring little to no additional help from our conservation staff.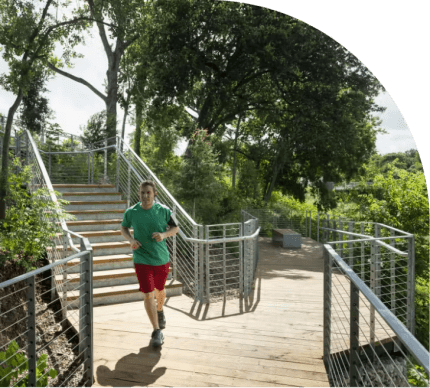 At 1.47 acres, Bayou Greenways Park is a jewel within our necklace of Bayou Greenways.
Bayou Greenways Park is an invitation to generations of Houstonians to discover Bayou Greenways and acknowledge those who helped transform Houston as we know it. Thanks to Kinder Foundation's visionary leadership and transformational gift, as well as the extraordinary generosity of the Hildebrand Foundation, Houston Endowment, The Brown Foundation Inc. and many other Houstonians, Bayou Greenways is being made a reality. The sandblasted map on the plaza, a site-specific poem by Martha Serpas displayed along the panels lining the lawn perimeter and the wall at the main plaza, and a shaded boardwalk and benches are only a few of many wonderful spots and ways to enjoy everything the Bayou Greenways has to offer.
We believe the use and enjoyment of parks are essential to the happiness, health, connectivity, and economy of our city.
"The work of the Houston Parks Board is distinct as we are constructing infrastructural improvements to address our region's resiliency. Further, our focus is quite broad as exemplified every time we celebrate our bayous, open new trails, expand parks, maintain our trails, and offer wellness opportunities for every corner of Houston."
Beto Cárdenas Houston Parks Board Staff
STATEMENT OF FINANCIAL POSITION
AS OF JUNE 30, 2021
Total Assets
$80,618,254
Contribution Receivable
$4,634,977
$3,456,324
$1,256,324
$6,543,877
$1,432,567
$3,245,611
Liabilities
| | |
| --- | --- |
| Construction Projects & Accounts Payable | $2,066,950 |
| Deferred & Held For Others | $3,934,852 |
| Total Liabilities | $6,001,802 |
Net Assets
| | |
| --- | --- |
| Without Donor Restrictions | $12,713,821 |
| With Donor Restrictions | $61,902,631 |
| Total Net Assets | $74,616,452 |
STATEMENT OF ACTIVITIES FOR THE YEAR
AS OF JUNE 30, 2020
Total Assets
$80,618,254
Park Improvements & City Programs
$2,548,949
$15,764,354
$1,345,356
$1,432,567